For an opportunity to join our team, feel free to fill out a Butterworks application.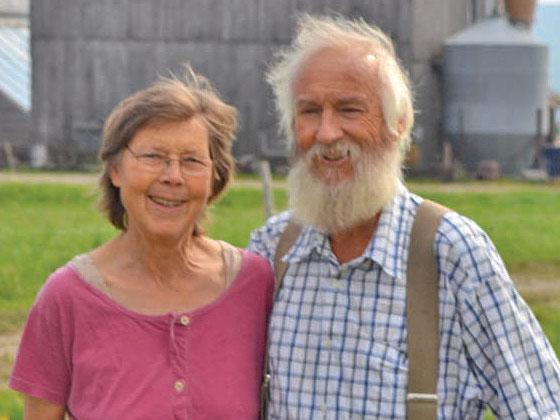 Farmers and Founders
Jack & Anne Lazor
Jack and Anne are the creators and founders of Butterworks Farm. They came to Westfield in 1976 fresh out of college with degrees in Agricultural History (Jack) and Anthropology (Anne). As long-time sustainable farmers and leaders in organic farming they continue to play an important role in the dynamics and operations at Butterworks and beyond. Jack is a writer and frequent inspirational keynote speaker at organic farming conferences everywhere. He enjoys food, friends and pursuing his passions- sustainability and soil science. Anne keeps Jack and the farm running as Jack's home dialysis technician and a caring presence for the entire team. She enjoys gardening, keeping chickens and ducks, the study of homeopathic medicine and upholds the homesteading spirit she and Jack started with 40 years ago.
Plant & General Farm Manager
Collin Mahoney
Collin Mahoney, our Plant and General Farm Manager has been here at Butterworks working since 2001 and married to Christine since 2003. He has learned many skills and processes involved in the care and keeping of the farm and continues to do so as he and Christine work toward transitioning into ownership and developing the future of Butterworks, while holding true to Jack and Anne's original values. He loves leading the team making exceptionally fine dairy products. When he is not in the dairy plant he tends to cows and pastures, and a multitude of endless farm details. Walking and running in the beautiful Green Mountains we call home keep him happy. He enjoys cross country skiing with his family whenever there is snow. He also loves listening to all kinds of music and spending time with his two daughters Virginia and Ursala.
Barn and Milk Quality Manager
Asa Manning
Asa Manning, our Barn and Milk Quality Manager is interested in creating good quality, local, affordable food for our community. He grew up on a small dairy farm in Strafford, VT that had been in his family since the mid 1950's. He worked alongside his parents and grandparents taking care of cows, pigs, chickens, and a few teams of oxen they used to log and manage their sugarbush. After graduating from The Sharon Academy in 2005, he attended Vermont Technical College and University of Vermont as part of the FARMS 2+2 dairy program, where he earned an A.S. in dairy farm management and a B.S. in animal science. He worked on a few different farms before getting connected with Jack and Anne and the Butterworks team in 2013. He loves living in Northern Vermont and taking advantage of our beautiful surroundings. Hunting, fishing, hiking, swimming, skiing, snowboarding, dancing and his dog Shadow are all important in his life. At the farm, he works with a great crew of people to care for the herd of cows, make hay, harvest crops, and work on daily and weekly projects necessary to the life of the farm and the exceptional quality products we make here.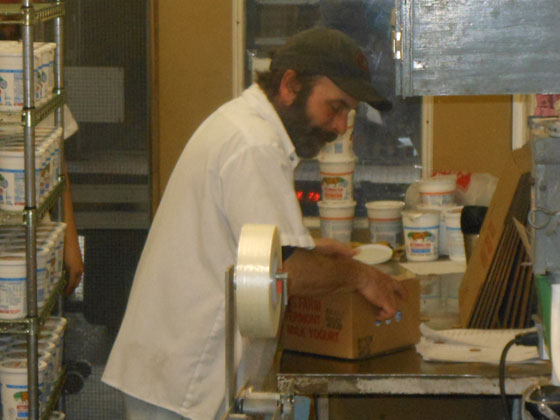 Packing & Shipping
Blane King
Blane King lives in Westfield Vermont and has been at Butterworks since 2011. Blane is in charge of packing and shipping. He also works closely with the team on quality control and sanitary practices, keeping the plant clean and taking care of regular maintenance. When he is not at work he spends quality time with his two sons.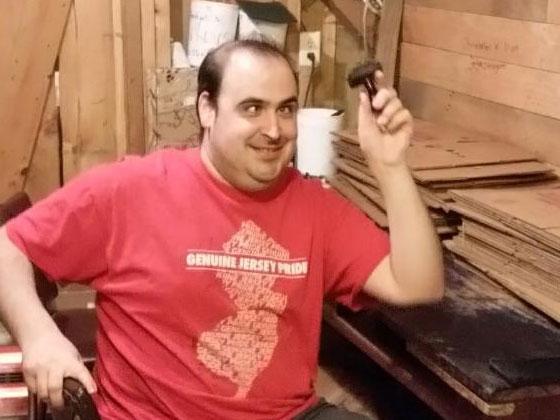 Stampologist
Christopher Dunn
Christopher Dunn has been at Butterworks since 2004. Chris is the Butterworks Farm stampologist. He stamps all our cardboard boxes with identifying dates and flavors, preparing them for use in outgoing orders. Christopher enjoys trains, pizza, and basketball which he plays in the Special Olympics. He lives in Westfield.
MANAGER
Christine Lazor
Christine Lazor grew up at Butterworks. Now she handles all kinds details from management and marketing to safety and cleaning. A deep love for the team, the farm, the animals, the products and the mountains keep her inspired as she and Collin raise and homeschool their two daughters and do whatever is needed keep the farm and plant running smoothly and sustainably. She loves making delicious food and enjoys a variety of art and music.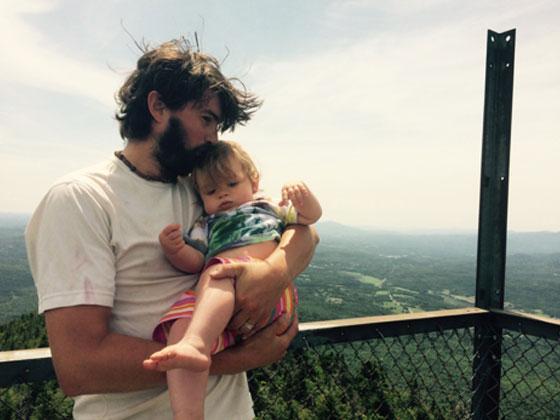 Production Coordinator
Mike Heald
Mike Heald, our Production Coordinator and Zen Master of the Yogurt Room has been with Butterworks Farm since 2010. He started out in the barn doing chores and milking cows and then moved onto working in the yogurt plant. Now, he figures out how much yogurt of each kind to make on a weekly basis. Juggling all our delicious Jersey milk, he keeps his finger on the pulse, turning out many cases of great products week after week and getting them to stores and customers. When he is not at the farm, he is very busy with his wife Abby and their 2 year old daughter Hazel on their small homestead where they raise most of their own meat and a small garden. When they have free time they go sailing in the summer or snowshoeing in the winter.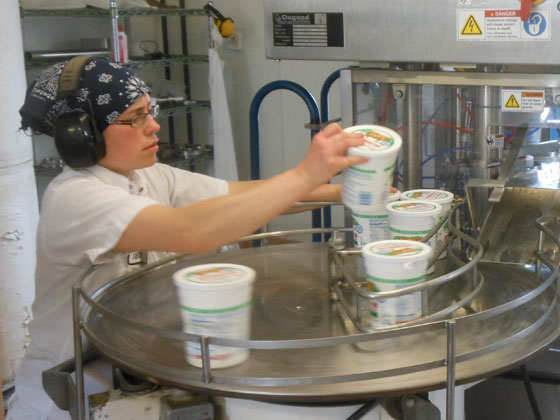 Yogurt Maker
Theresa Peura
Theresa Peura has been our yogurt maker at Butterworks since 2012. After college she moved to Upstate New York to apprentice on an organic farm. The work there was divided between vegetable production and a herd of dairy cows, and while she really likes plants, she fell in love with the cows. When it was time to move on, she and her husband began the process of finding their own farm, which led them all over New England, and eventually to Vermont. In addition to making yogurt here, she and her family milk 25 cows of their own in West Glover. From time to time, you can find her art work in local galleries.
Lead Pasteurization and Logistics
Will Krouse
Will Krouse lives in Lowell Vermont. Since 2011 he has worked in the Butterworks dairy plant. As the lead pasteurization and logistics person, he handles all heating and cooling of milk. He makes and bottles all the batches of buttermilk and kefir. He is also one of our delivery drivers. He works in the granary putting together all orders of dry goods- flour and cornmeal. In his spare time he blows glass in his home studio.
For ordering and product information, please email us at the farm:
Copyright 2018 | All Rights Reserved |
Butterworks Farm
Partial funding for development of this website made possible by a Rural Business Enterprise Grant through the Northern Community Investment Corporation from USDA Rural Development.